Traditional Style Rooms in Phuket
Amenities
Max No. of Guests
Amenities
---
Bamboo and Teak
In true Thai style of woven bamboo and tropical hard woods, these rooms are designed to cater to the budget minded, or to small groups traveling together.
However maybe you just prefer the authentic traditional style.
These rooms are large and spacey, can accommodate up to 4 people, with a double bed and two singles so they also make ideal family rooms. Hot water showers are outside the rooms and kept spotless. We take great pride in our bathrooms through put Shanti. The room rates include: Electric, Wifi, Linens and House keeping 2x per week.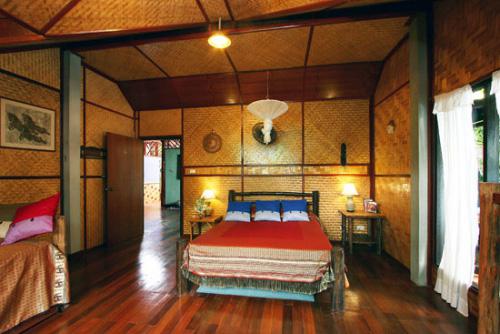 More photos