Dormitory Room in Bangkok
Amenities
Max No. of Guests
Amenities
---
Our 8 bed dormitory is perfect for the absolute budget traveller.
Sleeping in dormitories is one of the best ways to travel on a budget and meet new people. Our dorm room has 8 beds (3 bunk beds and 2 single beds) and has access to shared showers and toilets.
Located at the back, it's in a quiet part of the building and has several fans located around the room and Air Conditioning to keep you cool. Bed linen is also provided and changed regularly.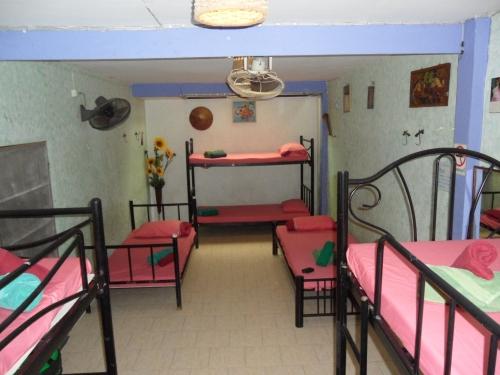 More photos